Young Investors Are Getting Investing Ideas From Social Media. Should You?
New data reveals that social media is a major source of investing tips. But should you look elsewhere for financial advice?
When you're fairly new to investing, it can be difficult to know where to start. Should you put your money into stocks? Bonds? Cryptocurrency? There are so many choices, each with different risk factors and benefits to consider.
There are also choices within each category. After all, you can choose from hundreds of stocks, and similarly, you could sink your money into a host of digital coins. Without a financial advisor to guide you, you may be inclined to turn to social media to figure out how to invest in your brokerage account. And if you do, you won't be alone.
According to a new CNBC/Momentive Invest in You survey, social media is the most popular way to research investment ideas among investors 18 to 34. Here's where that group tends to gets their investment advice:
If you're in the habit of getting investing advice from social media, you may be setting yourself up for disaster. Here's a better approach to follow instead.
One email a day could help you save thousands
Tips and tricks from the experts delivered straight to your inbox that could help you save thousands of dollars. Sign up now for free access to our Personal Finance Boot Camp.
By submitting your email address, you consent to us sending you money tips along with products and services that we think might interest you. You can unsubscribe at any time. Please read our Privacy Statement and Terms & Conditions.
There's a lot of misinformation floating around social media platforms, and if you rely too heavily on it, you could end up losing money. Right now, there's a lot of talk about cryptocurrency. But digital coins are very risky. If you invest in them, you might make a quick buck, or you might lose every dollar you put in. Rather than rush out to buy Bitcoin because that's what you keep reading about on Facebook, a better bet is to do your own research into cryptocurrency on trusted sites.
In fact, a lot of brokerage accounts these days come with their own investing guides that will teach you the basics of buying stocks, cryptocurrency, and other assets. Those are much better sources of information than social media posts. You can also look at financial sites and read their investing guides.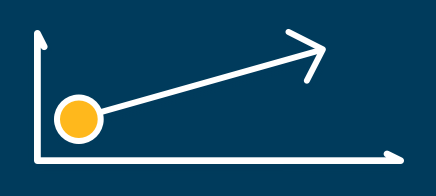 The Ascent's picks for the best online stock brokers
Find the best stock broker for you among these top picks. Whether you're looking for a special sign-up offer, outstanding customer support, $0 commissions, intuitive mobile apps, or more, you'll find a stock broker to fit your trading needs.
Another good bet is to work with a financial advisor to set up a portfolio based on your income, risk tolerance, and personal goals. Contrary to what you may have been led to believe, you don't need to have a lot of money to work with a financial advisor. Many of these professionals charge a fee, but it's calculated as a percentage of your assets under their management — whatever that number happens to be. Often, that fee is worth paying, especially if you find a great advisor who helps you grow wealth while minimizing your exposure to risk.
Proceed with caution
There's nothing wrong with sourcing restaurant recommendations and recipe ideas from social media. But for investment advice, you're probably better off looking elsewhere.
Of course, this isn't to say that you can't get ideas from social media. But then do your own research before moving forward with a specific purchase or trade. Otherwise, you may end up making investment decisions you regret.