AUD/USD Forex Technical Analysis – Holding Above Pivot Support at .7243 Ahead of RBA Announcement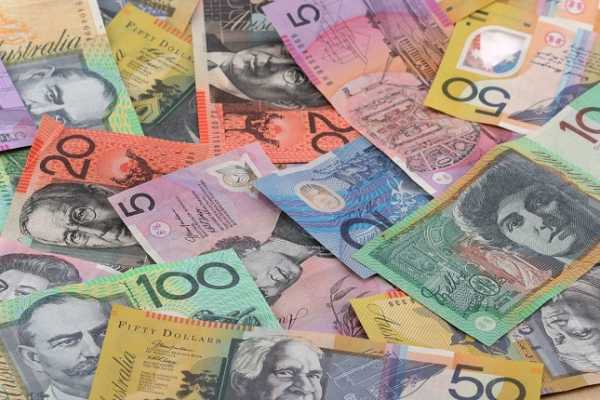 The Australian Dollar jumped on Monday as the U.S. Dollar weakened and U.S. Treasury yields put in a mixed performance. With the markets closed in China, trading volume was extremely light.
The intraday short-covering rally may have been spurred by a number of factors including position-squaring ahead of Tuesday's Reserve Bank of Australia (RBA) monetary policy announcements and a slew of economic data.
At 18:54 GMT, the AUD/USD is trading .7288, up 0.0026 or +0.36%.
Traders could also be looking toward Tuesday's reports on AIG Construction, ANZ Job Advertisements, Retail Sales and Trade Balance.
Daily AUD/USD
Daily Swing Chart Technical Analysis
The main trend is down according to the daily swing chart. A trade through .7316 will change the main trend to up. A move through .7170 will signal a resumption of the downtrend.
The minor range is .7316 to .7170. The Aussie is currently trading on the strong side of its 50% level or pivot at .7243, making it support.
The short-term range is .7478 to .7170. Its 50% level at .7324 is the primary upside target.
The long-term retracement zone at .7379 to .7499 is the major retracement area.
Daily Swing Chart Technical Forecast
The direction of the AUD/USD early Tuesday is likely to be determined by trader reaction to .7243.
Bullish Scenario
A sustained move over .7243 will indicate the presence of buyers. If this generates enough upside momentum then look for the buying to possibly extend into the main top at .7316, followed closely by the 50% level at .7324.
The 50% level at .7324 is a potential trigger point for an acceleration to the upside with .7379 the next potential upside target.
Bearish Scenario
A sustained move under .7243 will signal the presence of sellers. If this move creates enough downside momentum then look for the selling to possibly extend into the main bottom at .7170.