AUD/USD Forex Technical Analysis – Setting Up for Closing Price Reversal Bottom Fueled by Profit-Taking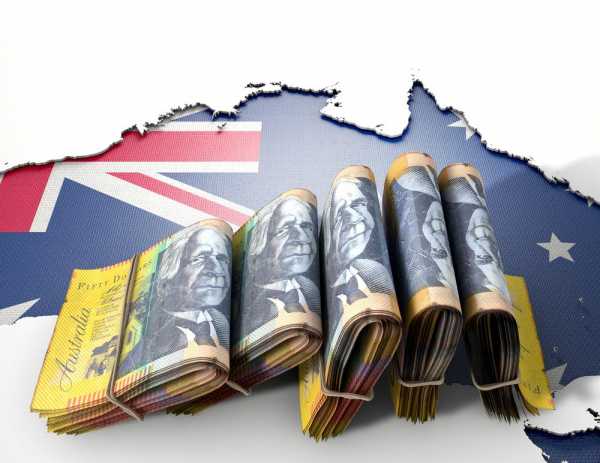 The Australian Dollar is trading slightly lower late in the session on Friday after recovering nearly all of its earlier losses. The Aussie was under pressure shortly after the release of the U.S. Non-Farm payrolls report at 12:30 GMT that showed more jobs were created in the United States than expected in October, providing the U.S. Federal Reserve more proof that the economic recovery has regained momentum.
At 18:24 GMT, the AUD/USD is trading .7398, down 0.0002 or -0.02%. This is up from an intraday low of .7360.
Non-Farm Payrolls increased by 531,000 jobs last month, above the 450,000 jobs forecast, as the surge in COVID-19 infections over the summer subsided. Data for August and September were also revised upward to show an additional 235,000 jobs were created over those months.
The price action late in the day suggests profit-taking ahead of the week-end is taking place.
Daily AUD/USD
Daily Swing Chart Technical Analysis
The main trend is down according to the daily swing chart. A trade through the intraday low at .7360 will signal a resumption of the downtrend. A move through .7556 will change the main trend to up.
The minor trend is also down. A trade through .7471 will change the minor trend to up. This will also shift momentum to the upside.
The short-term range is .7170 to .7556. The AUD/USD found intraday support inside its retracement zone at .7363 to .7317. Based on the current price, additional support comes in at .7379.
The minor range is .7556 to .7360. Its 50% level at .7458 is a potential upside target and resistance level.
Daily Swing Chart Technical Forecast
The direction of the AUD/USD into the close on Friday will be determined by trader reaction to .7400.
Bullish Scenario
A sustained move over .7400 into the close on Friday will indicate the presence of buyers. If this move creates enough upside momentum then look for the buying to possibly extend into .7458, followed by .7471.
Bearish Scenario
A sustained move under .7400 will signal the presence of sellers. This could lead to a retest of .7379 and the support cluster at .7363 – .7360.
Taking out .7360 will indicate the selling is getting stronger with .7317 the next likely downside target.