How Long Will the Florida Multifamily Market Stay This Hot?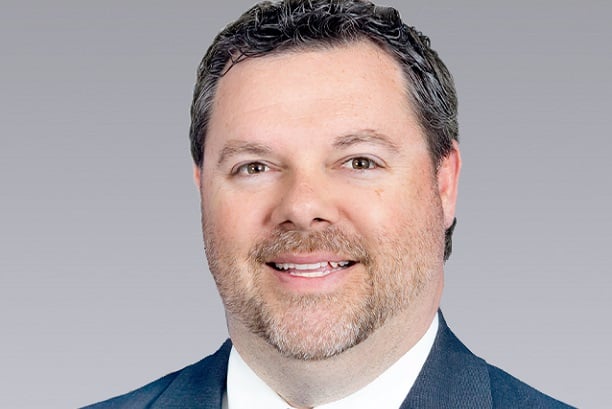 Across Florida, robust job and population growth has led to exponential rent growth and rental rates that are higher than ever. Not surprisingly, multifamily properties are selling for unprecedented prices per unit, and developers can't seem to build fast enough to meet the strong demand.
Inevitably, the question many investors and developers are asking is, "Is this a bubble and if so, when is it going to pop?"
The answer, from our perspective, is that the Florida multifamily market still has plenty of runway.
Driving Demand
There are many factors driving demand for the Florida multifamily market—the national housing shortage, a lack of affordable housing, and the fact that Florida has lower taxes and cost of living than other parts of the country. Then there's the powerful appeal of renting instead of owning a home for many Millennials, Gen Z'ers and even Baby Boomers. 
Factor in Florida's climate, the lack of a state income tax, rental rates that are often lower than the national average, and the increased ability to work from anywhere, and it's easy to see why Florida's multifamily market is so strong.
Right now, about 1,000 people are moving to Florida every day, and there's no end in sight. In turn, consumer demand and investor interest in Florida multifamily are at an all-time high.
Rental Rates and Growth
To compare average rental rates in Florida to other large cities in the US, here are a couple of examples. In September, the average effective monthly rent in Miami was $1,922, while in San Francisco, it was $3,062. During the same time period, the average effective rent in Jacksonville was $1,375, while in Boston, it was $2,509.
It's also important to note that, while Florida's average multifamily rental rate is below the national average, many Florida markets have seen tremendous increases in recent months. During the year-ending September 2021, the Naples-Immokalee-Marco Island market saw 27% year-over-year rent growth; North Port-Sarasota-Bradenton saw a 26% increase; and West Palm Beach-Boca Raton-Delray Beach saw 25% rent growth.
Certainly, this level of rental rate increases is not sustainable for the long-term. However, we do expect to see rental rates continue to increase over the coming months and years, albeit at a slower rate.
Florida Market Breakdown
Miami and Orlando were Florida's most negatively impacted markets when the COVID-19 pandemic began, because they rely heavily on international travel and tourism. However, both economies are more diversified than people realize and have come back very strong, including the multifamily sector.
South Florida delivered almost 17,000 new apartment units to the market in the year-ending third quarter 2021, and Class A rents have increased more than 20% during that same timeframe, which illustrates the incredible demand there. Technology and finance firms relocating to South Florida, such as cryptocurrency investment firm BlockTower Capital, Microsoft, Goldman Sachs, Elliott Management and Colony Capital, are driving job growth and multifamily demand.
At the same time, the success of Central Florida's technology, medical and finance industries, as well as the resurgence of the Space Coast economy, have factored into its strong multifamily market. Recently, a high-end apartment community near downtown Orlando traded hands for $525,793 per unit, which shattered the previous all-time record sale pricing.
Meanwhile, the Tampa Bay and Jacksonville multifamily markets have been shining stars in the state. Both have large populations of white-collar professionals, a military presence and deep-water ports. Also, both have experienced significant job and population growth, which is like pouring nitroglycerin on an already revved-up multifamily engine.
Notably, Forbes just named Tampa the No. 1 Emerging Tech City in the U.S., ahead of Miami, New York, Austin and San Francisco. Meanwhile, Jacksonville recently ranked as the No. 4 largest metro in the U.S. for 2021 economic growth, trailing only Austin, Raleigh and Nashville.
And in the Florida Panhandle, cities like Fort Walton Beach, Destin and Panama City Beach remain popular for both families and retirees who are relocating there from all over the country. In the first half of 2021, average multifamily rents in Fort Walton/Destin increased from around $1,300 per month to over $1,600 per month.
Our team recently facilitated two transactions of luxury apartment communities in Walton County, in between Pensacola and Panama City, that sold for $290,000 per unit and a market record-setting price of $360,000 per unit, respectively.
What Investors and Developers Should Know
Investors and developers who are interested in Florida multifamily should keep several things in mind as they consider options now and in the near future. 
First, the Florida multifamily investment market is very competitive and will continue to be so. Apartment properties have performed very well, and capital allocations from large institutional investors are at an all-time high. 
Also, with a significant amount of new money circulating through the system following the federal government's unprecedented $5 trillion economic stimulus packages to combat the pandemic, there's a lot of money looking for a home. With all this in play, it's not unusual for a quality multifamily property to receive 10, 20 or even 30-plus offers. 
As for who's competing in this market, we are seeing investor interest from well-established participants who have been in the multifamily market for a long time, as well as newer participants. These newer participants include cross-over buyers who, until now, have focused on other real estate product types, as well as young entrepreneurs looking to invest in commercial real estate.
Interestingly, some multifamily investors who have been in real estate for decades are simply watching the market play out, trapped by the memory of what things used to cost, and won't even consider buying at these prices. But even with prices eclipsing all-time highs throughout the country, investors who are watching from the sidelines may end up being there for a while, as we see the market performing well for the foreseeable future.
Given this competitive landscape, it's important that investors manage their expectations. Here is how we're seeing investors approach the Florida multifamily market:
Value-add properties continue to be the most popular asset class within multifamily. But, with cap rates compressing to all-time lows, many investors are now looking to buy newer Class A properties for the first time, in part because going-in cap rates are actually higher than most value-add deals.  

Other investors are looking for land when they can't find properties of interest – which is inherently riskier, given the years it takes to build a community from the ground up. 

Still others are considering multifamily properties in secondary and tertiary markets in Florida, such as Ocala, Lakeland, the Space Coast, Sarasota and Fort Myers/Naples, chasing better yields and pricing.

What the future holds is anyone's guess, but good operators who focus on curb appeal, safety and quality of living for their residents will be insulated from ebbs and flows in the market.
The bottom line for investors—regardless of which approach they take to participate in the Florida multifamily market—is that there's still time to do so. The Florida multifamily market is durable and has plenty of runway left. As new residents continue moving to the state in droves and consumer demand for multifamily rentals drives investor interest in this product type, we're poised to see significant activity and strength in the Florida multifamily market in the months and years ahead.
Casey Babb, CCIM, is Executive Managing Director, Multifamily Investments and Founding Partner of the Florida Multifamily Team at Colliers.