Gold Price Futures (GC) Technical Analysis – Main Trend Up, but Momentum Shifts to Down Under $1851.00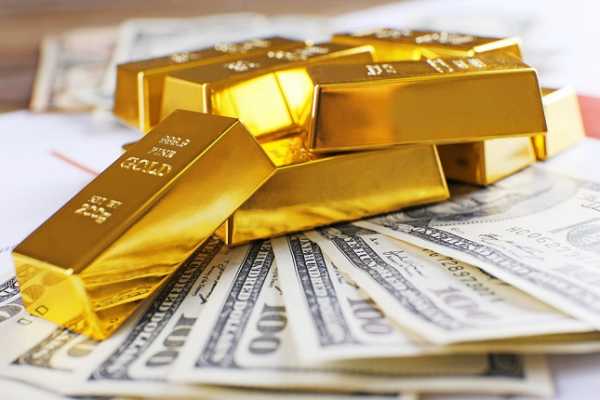 Gold futures are edging higher on Friday after rebounding from earlier weakness. The two-sided price action suggests bullish traders are banking on broadening inflationary risks and a slow-moving Federal Reserve. While bearish traders are betting on a faster tapering by the Fed and a sooner-than-expected interest rate hike.
At 10:10 GMT, December Comex gold futures are trading $1865.90, up $4.50 or +0.24%.
Elevated inflation may be providing support, but expectations of policy normalization by the Fed and other major central banks amid a sharp recovery in economic growth are likely to continue to create headwinds. Additionally, gold is expected to remain especially sensitive to U.S. economic data.
Daily December Comex Gold
Daily Swing Chart Technical Analysis
The main trend is up according to the daily swing chart. However, momentum may be getting ready to shift to the downside, following the formation of the potentially bearish closing price reversal top on Tuesday.
A trade through $1879.50 will negate the closing price reversal top and signal a resumption of the uptrend. A move through $1851.00 will confirm the chart pattern. This could trigger the start of a minimum 2 to 3 day correction.
The minor range is $1879.50 – $1851.00. The market is currently testing its 50% level or pivot at $1865.30.
On the upside, potential resistance is a pair of main tops at $1919.00 – $1922.00.
On the downside, potential support levels are lined up at $1839.00, $1828.80 and $1819.00.
Daily Swing Chart Technical Forecast
The direction of the December Comex gold futures contract early Friday is likely to be determined by trader reaction to $1865.30.
Bearish Scenario
A sustained move under $1865.30 will indicate the presence of sellers. If this move creates enough downside momentum then look for the selling to possibly extend into $1851.00.
Taking out $1851.00 will indicate the selling pressure is getting stronger. This could trigger a further break into $1839.00, followed by $1828.80 and $1819.00. Since the main trend is up, look for buyers are the break with $1828.80 to $1819.00 the best value area.
Bullish Scenario
A sustained move over $1865.30 will signal the presence of buyers. If this move generates enough upside momentum then look for a surge into $1979.50. This is a potential trigger point for an acceleration into $1919.10 – $1922.00.
Side Notes
Gold bulls essentially have to decide if the fundamentals are strong enough to buy strength or to play for a pullback into support.