AUD/USD Forex Technical Analysis – Weakens Under .7182, Strengthens Over .7212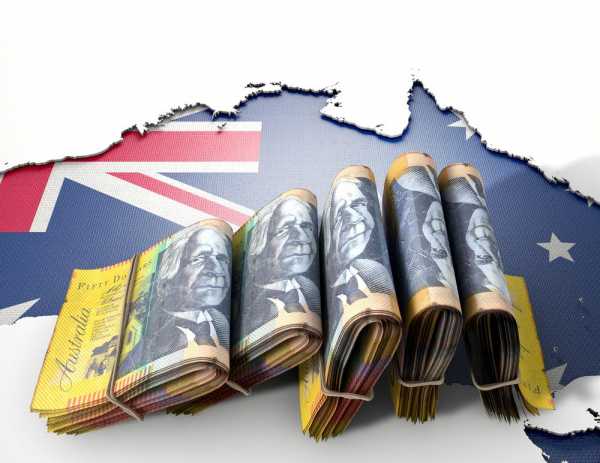 The Australian Dollar is inching lower on Monday after giving back earlier gains as the U.S. Dollar regained some of the strength it lost last week.
Weighing on the trade were mixed reactions to Friday's U.S. Non-Farm Payrolls report that showed a miss on the headlines, but beats on the unemployment rate and average hourly earnings.
Additionally, the rapid spread of coronavirus in Australia was complicating the outlook for the economy and interest rates.
At 08:52 GMT, the AUD/USD is trading .7178, down 0.0004 or -0.06%. On Friday, the Invesco CurrencyShares Australian Dollar Trust EFT (FXA) settled at $71.04, down $0.02 or -0.03%.
The U.S. Dollar ran into selling on Friday when the December payrolls number missed forecasts, though the rest of the report was strong enough to see markets actually narrow the odds on a March hike from the Federal Reserve.
Making Aussie traders a little nervous about playing the long side is the explosion in coronavirus cases in Australia to 100,000-plus a day, compared to just a couple of thousand a month ago.
Daily AUD/USD
Daily Swing Chart Technical Analysis
The main trend is up, according to the daily swing chart, however, momentum is trending lower. A trade through .7083 will change the main trend to down. A move through .7277 will reaffirm the uptrend.
The minor trend is down. This is controlling the momentum. A move through .7130 will indicate the selling pressure is getting stronger.
The AUD/USD is currently trading on the strong side of a 50% level at .7182, making it support.
On the upside, the first target is a 50% level at .7212. This is followed by the short-term retracement zone at .7275 to .7341. This zone is controlling the near-term direction of the Forex pair.
On the downside, the key support zone is .7135 to .7101. This area stopped the selling at .7130 on Friday and is the last potential support area before the .7083 main bottom.
Daily Swing Chart Technical Forecast
The direction of the AUD/USD on Monday is likely to be determined by trader reaction to .7182.
Bullish Scenario
A sustained move over .7182 will indicate the presence of buyers. The first upside target is .7212. This price is a potential trigger point for an acceleration to the upside with the next target the resistance cluster at .7275 – .7277.
Bearish Scenario
A sustained move under .7182 will signal the presence of sellers. This could trigger a quick break into .7135 to .7101. Inside this zone is the minor bottom at .7130.
If .7101 fails as support then look for the selling to extend into the main bottom at .7083. This is a potential trigger point for an acceleration to the downside with .6993 – .6991 the next major target area.