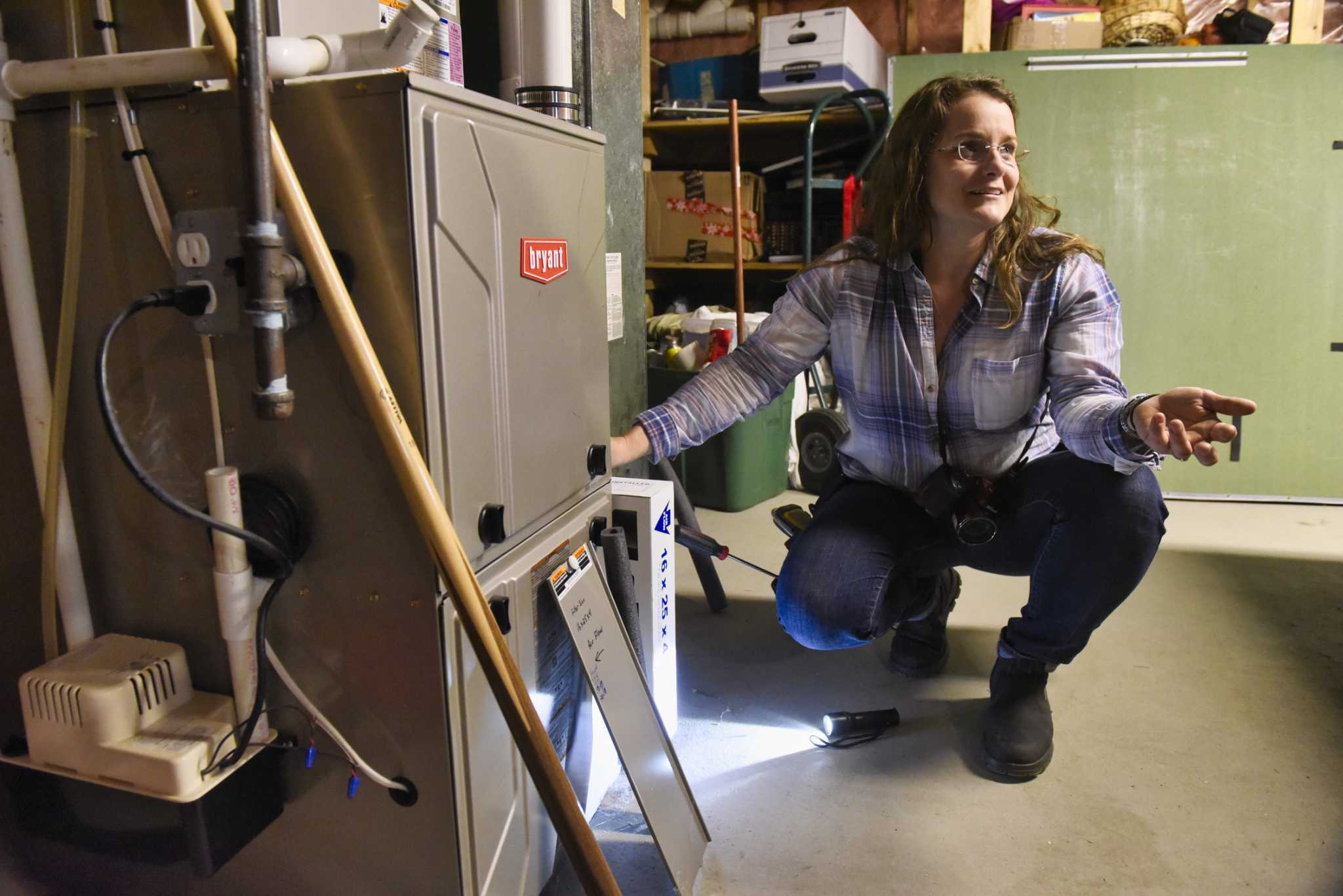 ALBANY  — Why would New Yorker lawmakers care about air emissions in Washington state? That became an issue earlier this month when representatives of Gov. Kathy Hochul's administration said that a recent auction of pollution credits on the West Coast prompted them to rethink New York's plan for tightening methane emissions. 
They quickly reversed course in the face of protests, but what happened in Washington was instructive as it illustrates how New York's ambitious cap and invest plan, similar to a carbon tax, could unfold next year and beyond.
Under cap and invest, entities that emit greenhouse gases, mostly carbon and methane, will pay a fee based on their annual emissions. Money from the fee goes into a fund dedicated to battling climate change by fostering new technologies like heat pumps and electric vehicles, and helping people deal with the effects of global warming such as floods and violent storms.
New York isn't the first state to do this – California and Washington already have similar programs in place. 
In Washington, state officials devised a plan where they conduct periodic auctions of pollution credits for industry. Companies that emit more than 25,000 metric tons per year bid for the right to keep emitting greenhouse gases.
"The idea is that at some point it's cheaper to reduce emissions than to buy allowances," said Ken Pokalsky, vice president of government affairs at the Business Council of New York State.
But, at least in Washington state, it turned out that companies were willing to pay more than predicted to keep emitting greenhouse gases.
Initially, Washington set a minimum bid price of $22.50 per ton. 
At the actual auction in late February, though, the price had been bid up $48.50 per ton.
That brought in $300 million, paid largely by utility companies and refineries. 
While that money will be helpful in Washington's push for green energy, it also might represent what economists called a price signal.
The higher-than-expected bids signaled two things:  One, utilities and other businesses calculated that it was worth it for them to pay the higher price in order to keep conducting business, even if cost them more going forward.
And because those costs are typically passed along to consumers, it presaged what could be sharp hikes in fuels such as gasoline and natural gas for home heating.
Based on the Washington bids and other data, planners in New York estimated that, with the proposed tightening of methane emissions, the cost to consumers could include a 62-cent-per gallon gas price hike and an 80 percent jump in the price of natural gas. 
That prompted Hochul's people to rethink the tighter restrictions, which would have been imposed by moving from 100 to 20 years over which methane gas emissions are calculated.
The debate underscored a challenge facing the state's push to reduce greenhouses gases, as codified in the 2019 Climate Leadership and Community Protection Act.
Climate activists had applauded the tighter methane restrictions, since they believed they could put a real dent in greenhouses gas emissions.
But Hochul blanched at the increased costs.
When the price of gas or home heating jumps, much of the public's anger is directed at elected officials, be they governors or presidents, not the coalitions of activists and climate scientists who devise underpinnings for pollution regulations.
It's unclear at this point whether methane emissions will be tightened to a 20 rather than 100-year standard. 
But climate activists say they look forward to discussing how to tighten emissions while protecting consumers and ratepayers, as well as the business community.
"We need complimentary policies like rebates and incentives," said Stephan Edel, coalition coordinator for NYRenews, an alliance of more than 300 organizations pursuing climate action. "There's a whole tool box."
Rebates to energy users is one possibility. It had been discussed earlier but there hasn't been the kind of deep dive into precisely how that would work. 
One idea could be in the form of refund checks based on income. While complicated, it wouldn't be the first time that mass checks have been sent out to people.
"One of the silver linings from COVID is that the government learned to send checks to everybody," remarked Mark Dunlea, a longtime climate activist, co-founder of the state's Green Party and founder of the Green Education and Legal Fund.
"I'm going to say yes we want to make fossil fuels more expensive … but we're going to say we don't want to take more money out of your pockets," he added.
Developing an economically palatable system of cap and invest will likely take more work, probably in the months ahead, since the rules for this program are supposed to be set by the end of the year.
"What does the design look like?" asked Raya Salter, a lawyer who serves on the Climate Action Council that developed the "road map" for cutting greenhouse gas emissions.
"We can look at California and Washington to avoid mistakes," added Edel.
rkarlin@timesunion.com 518 454 5758 @RickKarlinTU