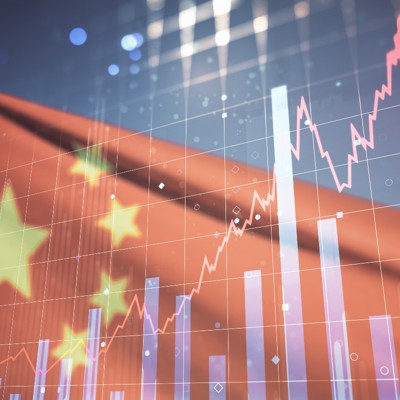 A Republican senator last week reintroduced legislation aimed at preventing the federal government's 401(k)-style retirement savings program from investing in Chinese corporations.
The TSP Fiduciary Security Act (S. 149), sponsored by Sen. Marco Rubio, R-Fla., requires the Federal Retirement Thrift Investment Board, which administers the Thrift Savings Plan, to consider national security matters as part of its fiduciary duty to participants, and specifically bars the TSP from investing in "Communist Chinese military companies."
The bill would also subject the TSP board's decisions to a review process before the Labor secretary, who would consult with the Defense, Homeland Security and Treasury secretaries and the attorney general for potential national security concerns.
The legislation marks the latest attempt by Republicans to limit the TSP's power to invest internationally, following an abortive effort to shift the index upon which the retirement program's I Fund is based to a more comprehensive one, albeit one that included investments in Chinese corporations. The initiative was abandoned in 2020 following political interference from the Trump administration.
Rubio announced the bill as part of a broader effort to highlight China as "as great a threat as the Soviet Union ever was," according to an op-ed in The American Conservative, and to cut off American financial investments in the country.
"Perhaps the most glaring example is Wall Street funneling cash into companies either directly or indirectly controlled by the Chinese Communist Party," Rubio wrote. "No nation can survive by giving jobs and money to an adversary. It was naïve when it began a few decades ago, and it is dangerously stupid now."
Rubio last introduced the legislation in 2021, although it was not acted upon. The TSP has not revisited the question of how the TSP's I Fund should be invested since 2020.
In a statement, TSP Spokeswoman Kim Weaver characterized efforts to insert foreign policy decision-making into investment decisions as "fundamentally incompatible" with the nature of fiduciary responsibilities.
"By law, the board members and executive director serve as fiduciaries legally obligated to act 'solely in the interest of the [TSP] participants and beneficiaries' and for the exclusive purpose of providing benefits to participants and their beneficiaries," Weaver said. "[This bill] imposes a new standard of fiduciary duty, applying only to the TSP. The proposed standard overrides the current requirement of acting solely in the interest of TSP participants to state that the [TSP board] has a duty not to harm national security, a duty that doesn't apply to nay other defined contribution plan or financial organization."
The question of whether a market is safe for American investments falls under the purview of the Treasury Department's Office of Foreign Assets Control, not the TSP, officials have argued previously.
"All investors, whether they are public servants or not, should examine their investment portfolios to make sure that they have made smart decisions that are in keeping with their retirement timeline and their personal conscience," wrote then-TSP Chairman Michael Kennedy and then-Employee Thrift Advisory Council Chairman Clifford Dailing in 2019. "Based on current best practices in the investment industry and the mandate given to us by Congress, we don't believe it's appropriate to prohibit millions of TSP participants from making a choice that could be in their best interest and is available to all other American investors."