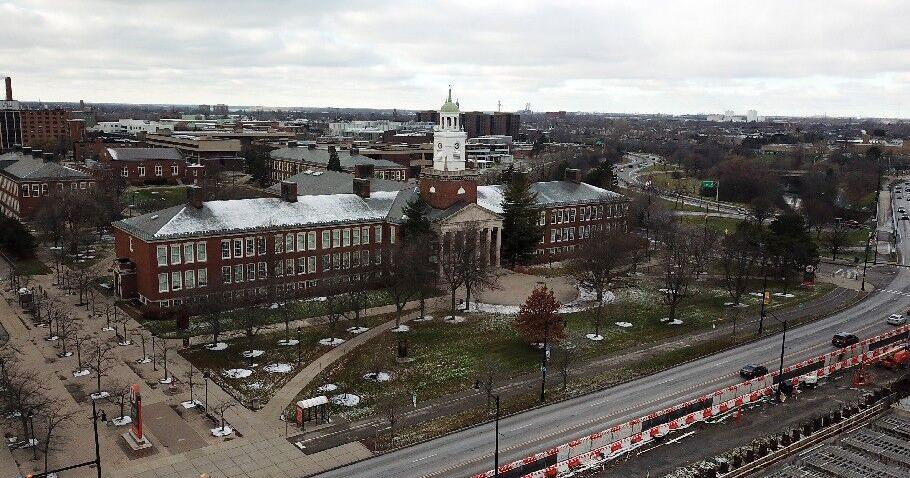 In her first two State of the State addresses as governor, Kathy Hochul pledged substantial commitments to SUNY, the largest system of public higher education in the country. With a new chancellor, John B. King, the state has an opportunity to renovate the sprawling system. We cannot afford to pass it up. Each individual SUNY school is indispensable to its surrounding region and the state is served well by the system as a whole.
For too long, state funding stayed flat while schools were forced to rely on higher tuition costs and fee increases while enrollment waned – especially following the pandemic – at the so-called "flagship" schools. There are the funding challenges, of course. But there's also the issue of public perception.
SUNY, and particularly its community colleges, offer more than just discount degrees. They are workforce development engines, providing upward mobility for low-income students, students of color, rural students and working parents. SUNY schools are employment pipelines to the public sector, on which upstate New York is increasingly reliant.
Like most of my peers who attended tiny rural high schools in Chautauqua County, Jamestown Community College was the default option after graduation. I got in free on a Pell grant. It wasn't the "13th grade" I feared. I was able to study and intern abroad on the cheap with a scholarship through the State Department. I transferred seamlessly to another fine SUNY school hidden upstate, Oswego.
Now I am pursuing a graduate degree at SUNY Buffalo State, SUNY's only urban campus. While modest in comparison to the many prestigious universities in the state, these schools gave me and countless others a solid education, fulfilling professional experience and lifelong relationships, at a fraction of the cost. The opportunities are there.
None of this was possible without the generous support of NYS taxpayers. I contend that the state makes its money back tenfold for every student who graduates and goes on to a quality job, subscribes to the local paper and joins the neighborhood block club. The regions these campuses serve benefit immeasurably faculty and student bodies  personally invested in their communities. Micron, for instance, cited Onondaga Community College as one of its reasons for choosing its Central New York location.
The New York State Legislature will spend the next several months in long, grueling budget negotiations until the $220 billion behemoth document is due on April 1. Their work will not have been in vain if it concludes with a significant financial investment in our public higher education system.
Thankfully, we have gotten commitment from our Western New York delegation – namely Monica Wallace, Tim Kennedy and Jon Rivera. Residents should urge their state representatives to acknowledge the enormous benefits of the SUNY system and invest accordingly.
Derek Smith is studying for a master of public administration degree at Buffalo State and is the student co-director of the SUNY Model European Union conference.
');
var s = document.createElement('script');
s.setAttribute('src', 'https://assets.revcontent.com/master/delivery.js');
document.body.appendChild(s);
window.removeEventListener('scroll', throttledRevContent);
__tnt.log('Load Rev Content');
}
}
}, 100);
window.addEventListener('scroll', throttledRevContent);