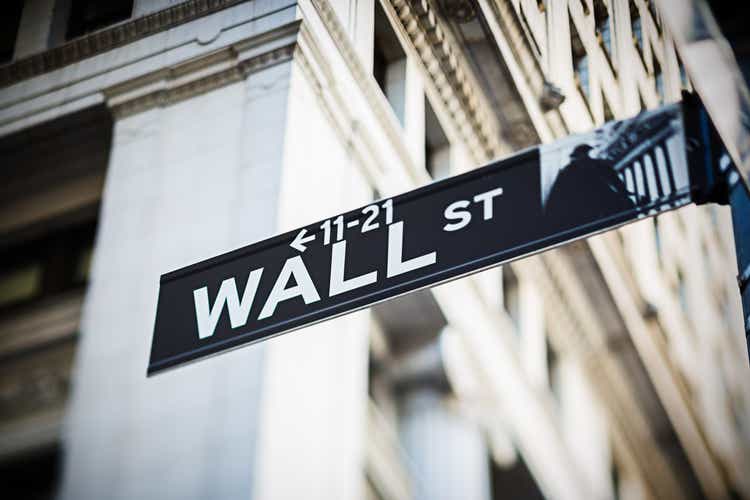 Wall Street drifted through an uncertain session on Friday, ending the day mixed amid ongoing concerns about Federal Reserve policy. The Dow and S&P 500 finished the day in the green, halting a recent slide. The Nasdaq recorded its third consecutive day of declines and its fifth retreat in the past six sessions.
The Nasdaq Composite (COMP.IND) finished -0.6%, the S&P 500 (SP500) ended +0.2% and the Dow (DJI) closed +0.5%.
The S&P 500 spent time on both sides of the unchanged line but eventually finished with a gain of 8.96 points, ending the session at 4,090.46. The Dow also closed in the green, rising 169.39 points to conclude trading at 33,869.27. The Nasdaq slipped 71.46 points to 11,718.12.
Eight of the 11 S&P sector finished higher. Energy represented the best performer, climbing more than 3% amid a rise in oil prices. There was also a 2% climb in Utilities. Consumer Discretionary, Communication Services and Info Tech all finished lower.
"Today was a day when the market simply took money from you all day long if you picked a direction," Alex King of Cestrian Capital Research told Seeking Alpha. "Stuff has just run up a little too much in recent days."
King added: "We think the market is taking a breather ahead of next week's CPI print, the reaction to which will be the real tell. We remain bullish for 2023."
The past week was dominated by concerns about the Fed. A series of central bank officials declared their willingness to push interest rates further higher in order to tamp down inflation pressures, raising fears that policymakers will stay hawkish longer than previously expected.
The market is currently pricing in a nearly 91% chance that the Federal Reserve will raise its key rate by 25 basis points at its March meeting. This is down from more than 97% a week ago, with the odds of a 50-basis-point move shifting to 9%. Meanwhile, the idea that the Fed would halt its rate hikes in March has effectively been taken off the table, according to market trading patterns.
Turning to the fixed-income market, Treasury yields saw an upward bias. The 10-year Treasury yield (US10Y) rose 6 basis point to 3.75%, while the 2-year yield (US2Y) edged up 2 basis points to 4.53%.
Looking at individual stocks, Lyft (LYFT) plunged after its quarterly earnings report included a weak forecast.