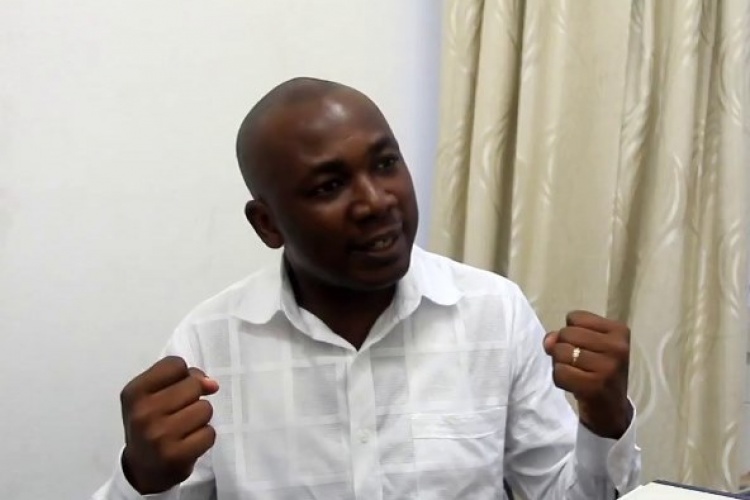 Economist and Professor of Finance at the University of Ghana Business School (UGBS), Prof Godfred Bokpin is telling individual bondholders not to invest in the Domestic Debt Exchange Programme (DDEP).
He explains that while government is imploring Ghanaians to participate in the programme to enable a successful debt restructuring, it is not ready to listen to the suggestions of Ghanaians to change its lifestyle.
It is for this reason that Prof Bokpin is vehemently asking individual bondholders to not invest in the programme.
"No individual bondholder should sign. Government must do the necessary expenditure cut," he said on Joy FM's Super Morning Show, Tuesday.
Prof. Bopkin also added that although he acknowledged that "a certain level of debt restructuring is inevitable," he highlighted that the country is not at a point where individual bondholders should be asked by government to participate in the programme.
He explained that, "The fiscal structures that caused the problem has not done even the average. Once the fiscal side hasn't done what it's supposed to do, there is no imperative … for us to shift disproportionately, the burden to individual bonds …," he stressed.
The Economist cautioned that if the government chooses to pursue the restructuring programme without making the required changes, it might not produce the desired effects.
He also hinted that if the government coerces the populace, especially pensioners, into participating in the scheme, the country would likely need to resort to restructuring in less than three years after implementing the programme.
With that, he pointed out that if the problem at hand is mainly attributable to governance, then, "governance reforms must underpin the structural adjustments and the necessary anchoring structural adjustments, so that whatever gains we'll make under the IMF programme will be sustainable."
The Finance Minister, Ken Ofori-Atta, proposed a domestic debt exchange programme in Ghana in early December 2022, as an attempt to address the spiralling economic crisis of the state.
However, the Minister has since struggled to convince bondholders to register, due to a lack of clarity regarding the programme's terms and profitability.
The programme's initial deadline for participation by bondholders was December 19. However, due to the failure to reach an agreement, it was adjourned to December 30, 2022.
The deadline was once again extended to January 16, 2023, in order to "secure internal approvals" from the financial sector, but it was further adjourned to a final date of February 7, 2023.
Mr Ofori-Atta addressed the nation on February 6, and appealed to bondholders to approve the domestic debt swap programme emphasising that if they did not, the government would struggle to revive the ailing economy. 
He also announced that the deadline for applying to the programme, which was originally set for Tuesday, February 7, 2023, would no longer be extended.
DISCLAIMER: The Views, Comments, Opinions, Contributions and Statements made by Readers and Contributors on this platform do not necessarily represent the views or policy of Multimedia Group Limited.