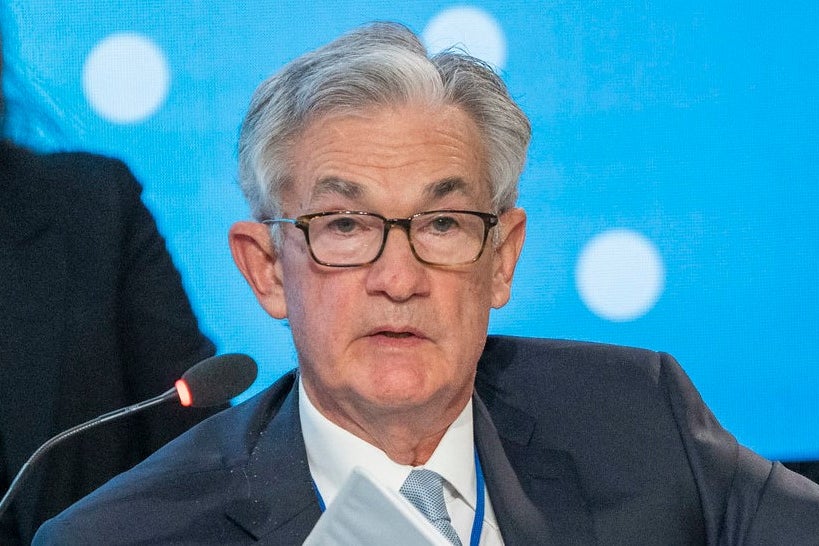 Jerome Powell, Chair of the Federal Reserve, on Wednesday, acknowledged the enduring nature of cryptocurrencies as a category of assets.
In a hearing with the House Financial Services Committee, he shared his perspective during a discussion that initially centered on the Federal Reserve's recent halt on interest rate hikes, but quickly pivoted to the subject of digital assets.
During the hearing, which is part of a twice-yearly event focusing on monetary policy, Powell said, "Crypto appears to have staying power as an asset class."
Also Read: Bitcoin, Ether, Doge Skyrocket: Should You Be Buying At Current $30K Levels?
His address also spotlighted stablecoins, with Powell acknowledging their potential as a valid form of currency. He further emphasized the crucial role central banks should assume in their regulation.
"We do see payment stablecoins as a form of money, and in all advanced economies, the ultimate source of credibility in money is the central bank," Powell said.
He further added, "We believe it would be appropriate to have quite a robust federal role."
Beyond discussing stablecoins, Powell mentioned the ongoing dialogue about regulating digital assets, in which Federal Reserve personnel are actively participating.
He brought up the subject of Central Bank Digital Currencies (CBDCs), which have gained attention, particularly since the introduction of the FedNow system.
However, he asserted that there is still considerable ground to cover in this area, stating "we're a long way from this."
Read Next: Singapore Fintech dtcpay Raises $16.5M In Pre-Series A Round, Aims To Bridge Traditional And Digital Currencies
Photo: Courtesy of International Monetary Fund on Flickr