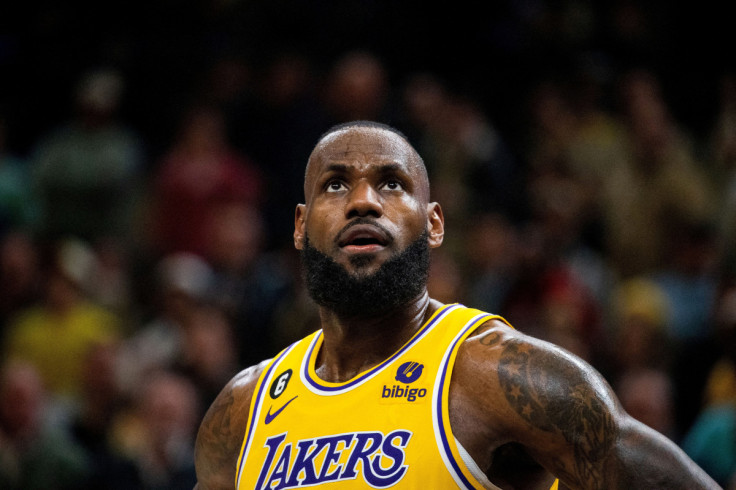 KEY POINTS
D'Angelo Russell joins the group of rare players who got the chance to play with both LeBron James and Kobe Bryant
The Lakers hope that a "mature" Russell can help improve their NBA fortunes
Russell admits that things are easier with James and Anthony Davis in the lead
The Los Angeles Lakers welcomed back D'Angelo Russell following the NBA trade frenzy that came to a close Thursday.
Russell ended up back with the team that drafted him in 2015 before dealing him to the Brooklyn Nets two years later. As a Laker, Russell holds career averages of 14.3 points, four assists and 3.5 rebounds in 143 games so far, according to Basketball-Reference.com.
But a lot has changed since then. The second overall pick of the Lakers during the 2015 NBA Draft broke out of his shell, including earning his first All-Star selection in 2019.
"I mean, a lot has happened since I've been here, right?" Russell said during an introductory news conference Friday, according to ESPN. "I was an All-Star, went to the playoffs. I've done a lot of things individually. So to come back with that resume, I feel like it helps the team."
With his return to the Lakers, Russell also became one of the rare players who got the opportunity to play alongside two players who frequent the greatest of all time debate, Kobe Bryant and LeBron James, and he is very much aware of that.
"When I reflect on my time in the past, it's all Kobe. All Kobe. Appreciating Kobe when I was here wasn't really something I did because I was young and I was figuring it out. But as soon as I left, I appreciated him more. Now that he's gone, I appreciate him even more. So when I reflect on that Lakers tenure when I was here, it's all a reflection of him," the 6-foot-4 guard said.
Now, he will play alongside James and Anthony Davis, a scenario that he admits would ease some load off of him.
"I can only imagine being out on the floor and how easy the game could be with a player like that, that much gravity around him," Russell stated. "[Anthony Davis] as well."
However, Russell needs to be aware that he will need to adjust his style of play as well. Russell Westbrook failed to make the grade and was often defended by James and company.
But now that he's armed with years of experience, Russell knows what he should do.
"I'm a grown man, now, I'm not a child," he said. "I'm just excited to showcase it."