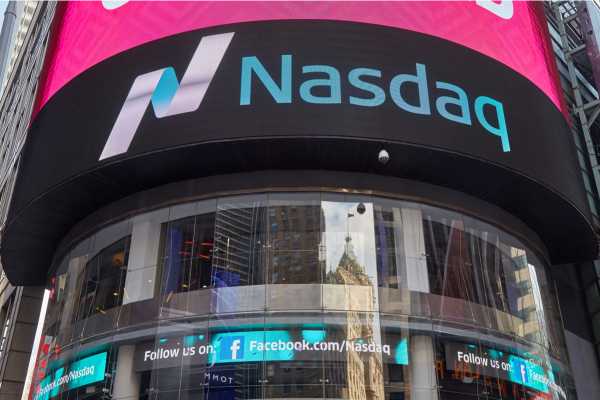 S&P 500 080223 Daily Chart
S&P 500 is losing ground as traders react to the comments of Fed's Williams. John Williams said that the peak rate could be in the 5% – 5.25% range. Comments from Fed's Waller were also hawkish. Waller noted that he was prepared for a long battle against inflation.
Previously, traders hoped that the Fed would stop at the 5% level. However, it looks that chances for a 5.25% rate are rising, and markets have started to price in this scenario.
Interestingly, the reaction of the Treasury market was muted. In fact, Treasury yields have started to move lower in recent hours, but this move did not provide material support to stocks.
From a big picture point of view, traders continue to take profits after the strong rally. S&P 500 is stuck in the 4100 – 4200 range, and the current upside trend remains intact.
NASDAQ
NASDAQ 080223 Daily Chart
NASDAQ is under strong pressure today due to the major sell-off in Alphabet shares. Google's parent is down by 8% today as its AI chatbot Bard provided an innacurate answer in the online ad.
Google is trying to compete with Microsoft, who plans to integrate the AI chatbot ChatGPT into its Bing search. Google is the dominant leader in search, so Microsoft's move presents a serious threat to the company. Microsoft stock pulled back from session highs but remains in the positive territory.
Dow Jones
Dow Jones 080223 Daily Chart
Dow Jones remains stuck near the 34,000 level. Dow Jones is less sensitive to the changes in the interest rate outlook, so it remains in the consolidation phase. Companies in the Dow Jones did not report earnings today so there are no big movers in the index.
For a look at all of today's economic events, check out our economic calendar.