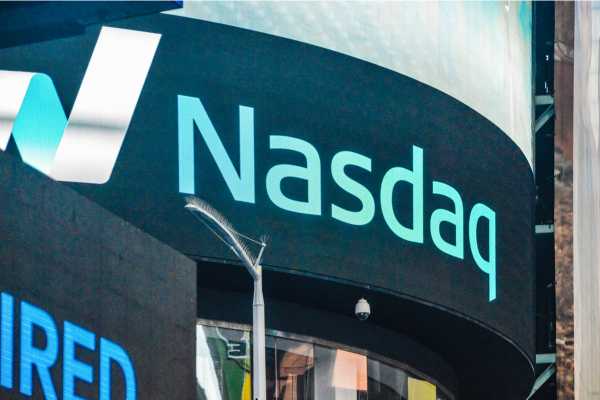 S&P 500 090223 Daily Chart
S&P 500 pulled back after an unsuccessful attempt to settle above the 4150 level. Treasury yields have started to move higher, which was bearish for stocks. The pullback is broad, and many market segments are moving lower in today's trading session.
Baxter International is among the biggest losers in the S&P 500 today. The stock is down by more than 10% after the company missed analyst estimates on earnings and released disappointing guidance.
Notable gainers include Tesla, which continues its massive rebound. The stock has already doubled since the start of this year.
From a big picture point of view, S&P 500 faced strong resistance in the 4150 – 4200 area. At this point, it looks that risks of a pullback are increasing as traders are worried that Fed may push rates above the 5.00% level to fight inflation.
NASDAQ
NASDAQ 090223 Daily Chart
NASDAQ declined below the 12,500 level as Alphabet stock remained under strong pressure. Today, Google's parent is down by 5% as traders remain focused on the disapponting presentation of the company's AI chatbot.
Rising Treasury yields are also bearish for the tech-heavy NASDAQ. Currently, the yield of 2-year Treasuries is trying to settle above multi-week highs near the 4.50% level. In case this attempt is successful, NASDAQ may find itself under additional pressure.
Dow Jones
Dow Jones 090223 Daily Chart
Dow Jones remains stuck near the 34,000 level as traders wait for additional catalysts.
Disney, which will cut 7,000 jobs and plans to restore the dividend, is among the biggest gainers in the Dow Jones today, although the stock has pulled back from session highs.
It remains to be seen whether Dow Jones will continue to consolidate in the current trading range at the upcoming trading sessions as rising Treasury yields may ultimately trigger a pullback.
For a look at all of today's economic events, check out our economic calendar.