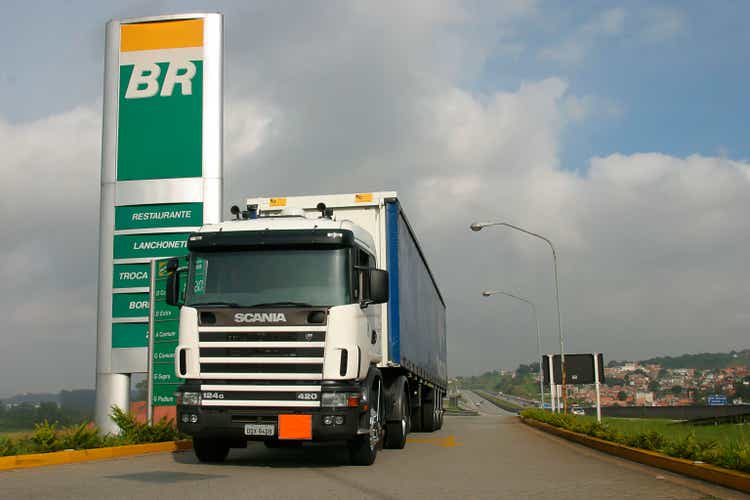 Petrobras (NYSE:PBR) +5.2% in Wednesday's trading as Goldman Sachs upgraded the stock to Buy from Hold with an $18 price target, citing solid operational delivery, a strong growth outlook and a "cheap" valuation despite its 50%-plus YTD rally.
Petrobras (PBR) last month ended a market-based policy for pricing its gasoline and diesel in Brazil in favor of greater flexibility to smooth price swings, but executives pledged not to sell fuel below profitable levels; Goldman said the new policy "is not straightforward but points to Petrobras still following international price trends."
The company also revised part of its strategic plan to allow for more spending in low-carbon initiatives, but Goldman noted Brazil's new president had said it would seek a transition to renewables while keeping expanded oil production on track.
Analysts now await an announcement on the company's dividend policy by July, but they do not foresee a major shift, with Banco Santander saying the company's financial vigor and the government's fiscal needs "make the case for limited changes," also raising its rating on Petrobras (PBR) to Outperform.
More on Petrobras: