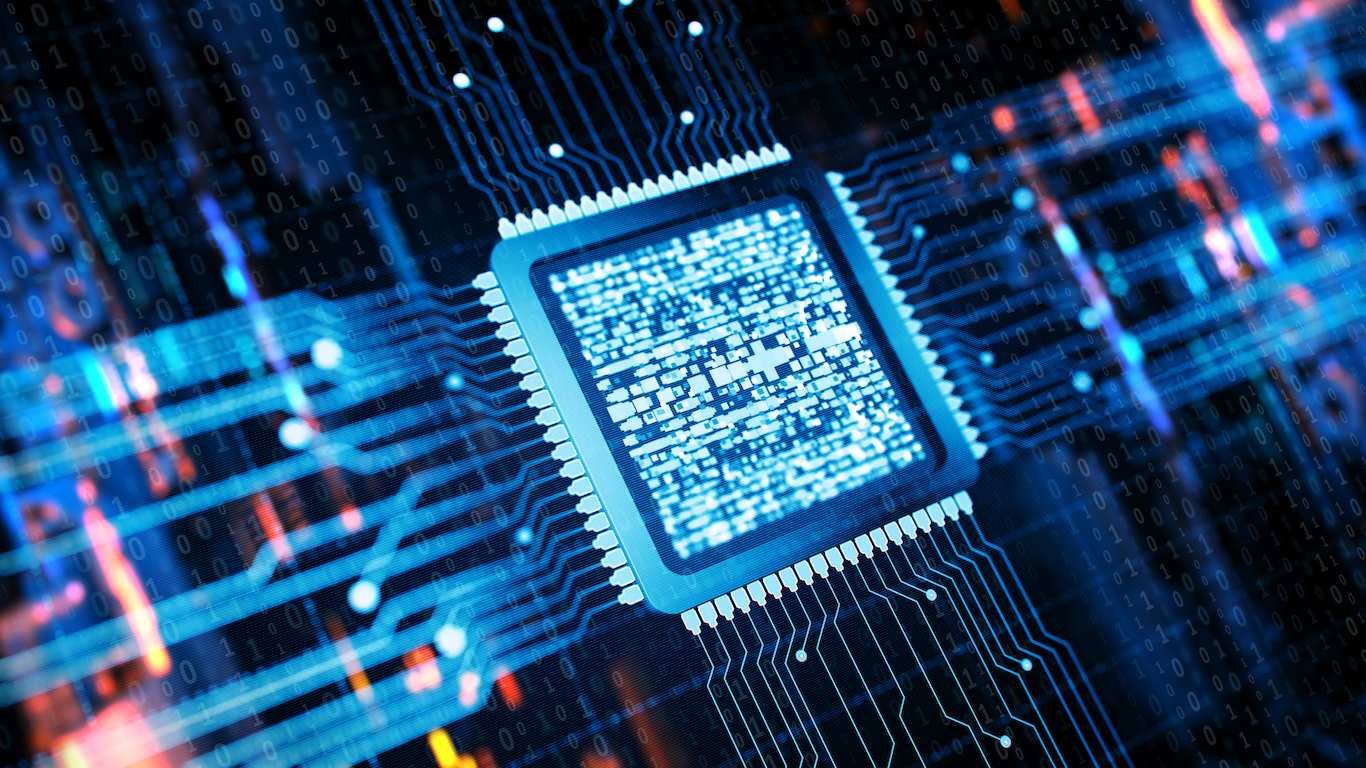 Between March of 2018 and December of 2021, semiconductor stocks exploded higher and investors thought the gravy train would last forever. During that time, the Philadelphia Semiconductor Index (SOX) rose an astounding 225%. Then came 2022, when the Federal Reserve ended the years-long party by raising interest rates a stunning 450 basis points. That move was a stake to the heart of technology stocks, especially the chip makers.
After the peak, the SOX was almost cut in half, finally bottoming in October of last year. While there has been a solid rally off the lows, there looks to be some big upside left on the table. With supply chains easing, a new focus on production outside of China, and more fabs planned in the United States, it is a good bet that the industry is on its way back.
We screened our 24/7 Wall St. semiconductor research universe looking for top stocks with solid upside potential that not only were rated Buy but also came with dividends. It is important to remember that no single analyst report should be used as a sole basis for any buying or selling decision.
Analog Devices
Analog Devices Inc. (NASDAQ: ADI) stock could very well continue to benefit from the increase in information technology and 5G spending. The company is a leader in the design, manufacture and marketing of analog, mixed-signal and digital signal processing integrated circuits (ICs) for use in industrial, automotive, consumer and communication markets worldwide.
The company offers signal-processing products that convert, condition and process real-world phenomena, such as temperature, pressure, sound, light, speed and motion, into electrical signals.
Analog Devices has among the best end-market exposure, with high communications and aerospace/defense market exposure, in addition to offering investors a powerful 5G content growth story. Plus, acquisitions over the past few years like Linear Technology and Hittite Microwave should provide revenue and additional cost synergies that are still coming.
Analog Devices stock investors receive a 1.71% yield. Truist Financial's price target on the shares is $215. The consensus target is $194.56, and the stock closed on Thursday at $178.52.
Broadcom
This stock has rallied back nicely, and though it remains most suitable for investors who are more aggressive, Wall Street continues to like the dividend growth. Broadcom Inc. (NASDAQ: AVGO) has an extensive semiconductor product portfolio that addresses applications within the wired infrastructure, wireless communications, enterprise storage and industrial end markets.
Sponsored: Tips for Investing
A financial advisor can help you understand the advantages and disadvantages of investment properties. Finding a qualified financial advisor doesn't have to be hard. SmartAsset's free tool matches you with up to three financial advisors who serve your area, and you can interview your advisor matches at no cost to decide which one is right for you. If you're ready to find an advisor who can help you achieve your financial goals, get started now.
Investing in real estate can diversify your portfolio. But expanding your horizons may add additional costs. If you're an investor looking to minimize expenses, consider checking out online brokerages. They often offer low investment fees, helping you maximize your profit.