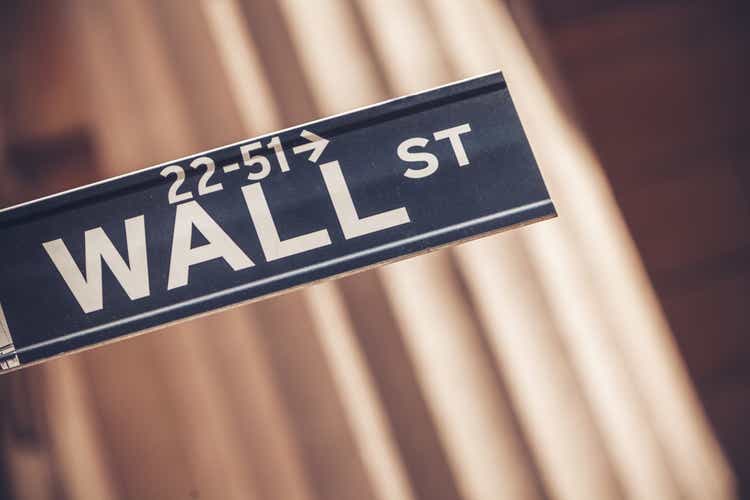 Stocks dropped on Wednesday, giving back some of the gains posted during the previous session. With hawkish statements coming from the latest round of Federal Reserve speakers, the S&P 500 and the Nasdaq suffered their third lower finish in the past four sessions.
The Nasdaq Composite (COMP.IND) closed -1.7%, the S&P 500 (SP500) finished -1.1% and the Dow (DJI) ended -0.6%.
Looking at the concluding levels, Nasdaq dropped 203.27 point to end at 11,910.52. The Dow Jones slipped 207.68 points to close at 33,949.01, while the S&P 500 dropped 46.14 points to end at 4,117.86.
All 11 S&P sectors ended lower, led by a 4% drop in Communication Services. Info Tech and Utilities each fell more than 1% as well.
A drop in Alphabet (GOOG) (GOOGL) weighed on the Nasdaq, as the Google parent fell amid analyst commentary suggesting that the firm had fallen behind Microsoft (MSFT) in the PR battle surrounding AI.
Elsewhere, interest rates remained a key topic of conversation. On Tuesday, stocks finished solidly higher following an appearance by Fed Chair Jerome Powell, who soothed markets by not stepping up his hawkish rhetoric in response to a stronger-than-expected jobs report released last week.
Wednesday saw a string of other Fed speakers, who generally failed to signal any notable dovish turn. This included New York Fed President John Williams, who said it was "very reasonable" for rates to rise to 5%-5.25%. Meanwhile, Minneapolis Fed President Neel Kashkari and Governor Christopher Waller both advocated additional rate hikes as well.
Analyst Daniel Jones pointed to the Fed commentary, especially that from Waller, as a large "contributor to the pain" during the session, with the specter that interest rates "could ultimately end up higher than investors are anticipating."
"If this is true, it would definitely prove to pour water on returns for the foreseeable future. For all of these concerns, it is worth noting that Waller did also admit that current efforts to combat inflation were showing signs of paying off," Jones told Seeking Alpha. "So investors would be wise to continue to watch that struggle as time goes on."
The bond market saw buying during the session, sending Treasury yields lower. The 10-year Treasury yield (US10Y) slumped 4 basis points to 3.64%. Meanwhile, the 2-year yield (US2Y) dropped 3 basis points to 4.44%.
Earnings season continued to roll on as well, with Disney (DIS) in focus after the closing bell. On Wednesday, Lumen Technologies (LUMN) dropped after it issued a disappointing earnings report and guidance.