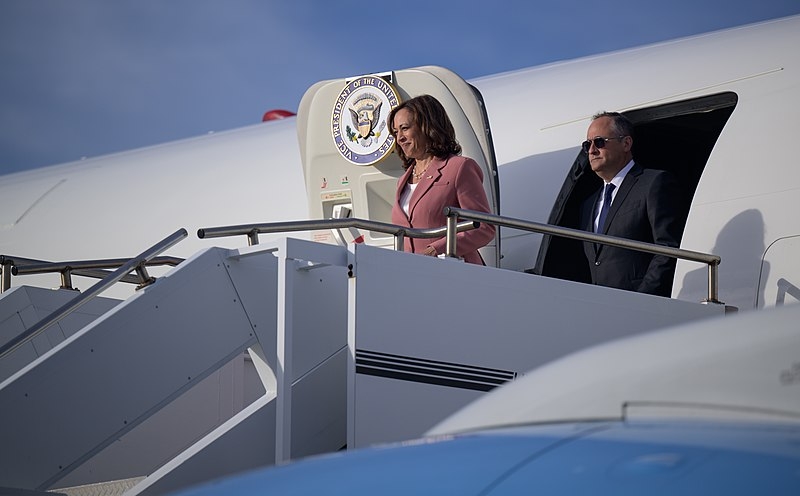 The White House said the private sector had made $4.2 billion in investments in Central America. The investments are part of an effort by Vice President Kamala Harris to address the long-running issue of migration.
The White House said on Monday that private companies have agreed to invest $4.2 billion in northern Central America as part of Harris's efforts to stem the root causes of migration, a long-running issue in the US. The latest amount is an increase from the $3.2 billion that was announced back in June, made up of pledges from 47 companies and organizations, including Target and the Columbia Sportswear Company.
Since being appointed to lead the Biden administration's efforts in addressing immigration in March 2021, Harris has focused on the root causes that lead to people leaving the three countries in the region, known as the Northern Triangle. Such causes include the lack of economic opportunities.
Harris said in her remarks that migrants try and come to the United States because they want to meet their basic economic needs or to flee from potential harm.
"People generally do not want to leave home," said Harris, who also announced the new phase of the efforts called the Central America Forward, focusing on wider economic development, corruption, and labor rights ahead of meeting with private sector representatives and US officials.
The efforts by Harris to stem the causes of migration from the three countries have been limited due to corruption and governance concerns. This has resulted in the cancellation or suspension of some projects worth millions of dollars.
On the same day, the Mexican government said it is opposed to a potential restarting of Washington's immigration policy known as "Remain in Mexico", which required migrants seeking asylum to wait for their US hearings in Mexico. President Joe Biden has sought to end the program that was implemented under his Republican predecessor Donald Trump.
However, some Republican-led states like Missouri and Texas filed a lawsuit to keep the program, and a US judge paused Biden's attempt back in December, saying the Department of Homeland Security failed to explain why the policy was ineffective and should be scrapped.